Our next reunion is April 25, 2017 at the Las Vegas Gold Coast Hotel & Casino
Last year, Air Combat Command leader General J. Hawk Carlisle and wife Gillian enjoy the SSS dinner at the USAF Museum. Hawk Carlisle's speech, delivered amongst aircraft we flew, was the hit of the evening.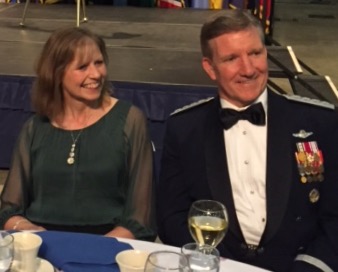 Wall of Honor
AT THE
National Air and
Space Museum
Currently, we have over 800 names on the Wall of Honor and there are less than 150 spaces remaining.