Smithsonian National Air and Space F-100 event photos… 
Gallery
Super Sabre Society President/Chairman – Elect

Note to members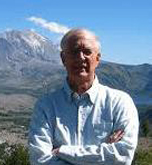 I understand there are some paper ballots still to arrive, but today I was informed that the Super Sabre Society election results are in and I was elected President to assume office 1 Jan 2015. I am not just honored, I am "humbled." Aviation has been my life and the F-100 was a big part of it. The guys in this community, dead and alive, taught me everything I know – how to fly; how to follow; how to lead; how to stay alive and how to laugh and have fun in a tough but fulfilling business.
First, I consider Les Frazier to be my friend. Second, if you voted for Les, you have my respect – it means you are interested in the SSS – good on you. I hope to gain your confidence and support. Finally, Les has given all of us something irreplaceable at this point in our lives – an opportunity for memories and fellowship. I hope to build on it.
Between now and January I intend to study our by-laws and talk with board members and travel to Georgetown TX to visit Les. I want to discuss the SSS history and future – where we have been, where we are and where we might want to go.
I just looked again on the SSS website of those headed West – friends, throat lumps – our time may be short, but our opportunities for friendship, memories, laughter and fellowship are with us now – let's make them what they need to be – FUN, ENJOYABLE and BETWEEN OLD HUN JOCKS and associates!
I will communicate more when I assume office 1 Jan – in the meantime – FIRST CLASS OR NOT AT ALL – ONWARD and UPWARD! Thanks to all who voted, for Les or me.
Shep

What's New
Pete Gunn, 76 headed West November 20th
(12/10/2014)
-
DONALD J. "PETE" GUNN, 76 of Street, MD, United States Air Force F-100 fighter pilot and Vietnam veteran headed west on Thursday, November 20, 2014 from Sinai Hospital, Baltimore, MD. He was with 309th TFS at Homestead in '64/65 and  flew with the 612th TFS, and  9th AF Stan-Eval. Born in Allentown, NJ on July 30, […]
Air Force Colonel Eugene "Gene" Tatro (79) headed west
(12/5/2014)
-
Retired United States Air Force Colonel Eugene "Gene" Tatro, 79, Green Bay, died peacefully in his sleep at home on Thursday, November 27, 2014. Born in Antigo, December 1, 1934, he was the son of the late Joseph and Viola (Theisen) Tatro. Gene earned multiple medals of distinction during his military career. He married the former […]
Wall of Honor
AT THE
National Air and
Space Museum
---
Currently, we have over 800 names
on the Wall of Honor and only have
200 spaces remaining.