We have nearly 100 F-100 Celebration Event photos!
Gallery
Super Sabre Society
President's Election Has Started

Check your Email..400 have voted!
Les Frazier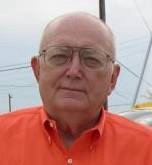 Don Shepperd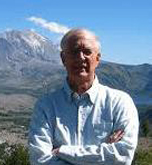 1 October 2014 Voting instructions will be sent via email to all Super Sabre Society members.

What's New
Votes are being counted…in the hundreds……check your Email and vote now
(10/1/2014)
-
Check your email from our membership/election chairman Dewey Clawson thru the "Survey Monkey" system. This email has a link to a personal ballot for the election of President of the Super Sabre Society.  The "From" address will show as  "deweyclawson@hotmail.com via surveymonkey.com" If you cannot find the email look in your junk mail folder. I can […]
Lyle L. Beckers headed West
(9/28/2014)
-
SuperSabre Society member Lyle L. Beckers, 81  left us on September 26th. No doubt his skills developed with the sometimes temperamental F-100 helped him score two Mig Kills in early and late while Commanding the 35th TFS. 23-May-72  F-4E USAF AIM-7 MiG-19 N. Vietnam 12-Sep-72   F-4E USAF AIM-9/Cannon MiG-21 N. Vietnam Lyle passed on […]
RSVP request Gordie Peterson burial Arlington Cemetery this November 26
(9/15/2014)
-
Gordie will be buried in Arlington Cemetery this Nov 26, with military honors. SSS members and friends now have ample opportunity to plan for this mid-day event beginning with a Ft Myer, VA Chapel Service, and followed by a reception at the Ft Myer Officers Club. Please send an Email if you plan to attend. […]
Wall of Honor
AT THE
National Air and
Space Museum
---
Currently, we have over 800 names
on the Wall of Honor and only have
200 spaces remaining.